WELCOME TO TEAM B!!!

Check out our new 7"!
It features 2 songs from The Lost Son EP, as well as a digital download from Minotaur Shock.
You can pre-order it from High Scores Recording Library by clicking on the cover below.

Stay tuned for the full length on vinyl (probably early next year).
In other exciting news, we are in the studio working on the next full length album. This one's going to be a LOT different.
We'll hopefully have it wrapped up by winter-time...






The cd is available NOW in stores. You can also mail order it HERE


You can also buy it on iTunes NOW!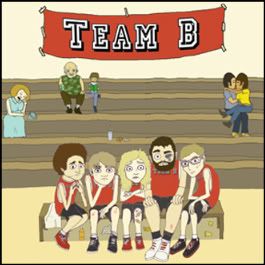 For press inquiries contact hunter@badabingrecords.com
For booking/hate mail please email: TeamBnyc@gmail.com